Good morning! We are approaching the weekend, just one more day to go!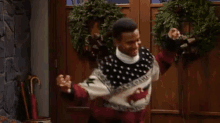 Okay, so I have a question. Have you ever woken up and had a million things going through your head? That is exactly what happened to me this morning. With in the next few months I have a bridal shower I'm hosting, my son's birthday, my out of state family coming to visit, a family reunion to attend, and a wedding.
So here is my perdicament, I have just a few weeks until my future sister-in-law's bridal shower and I need some recommendations for songs and games to play. I have given a lot of thought to this, but I would love to hear from you!
XOXO
Christy
---
---
Categories: Events